History of the Clinics
Vein Help Clinic of The Triangle is located near the Streets at Southpoint Mall. Sometimes called VeinHelp at Southpoint, the clinic specializes in the diagnosis and treatment of varicose and spider veins. The Clinic was founded by Dr. John Mauriello in September of 2001. Dr. Mauriello has many years of experience, and has opened several vein clinics over his 20 years in the field. VeinHelp is known for excellent care performed in a pleasant outpatient setting. The Clinic was originally founded in 1988 by Dr. John Mauriello in Winter Park, Florida. In 1991, Dr. Mauriello relocated and was joined by Mr. Joseph Zygmunt Jr. RVT. Together they opened the Vein Clinic of North Florida in Jacksonville. During their time in Jacksonville, Mauriello and Zygmunt became known as teachers and educators in the emerging field of Phlebology. Subsequently, the Jacksonville office gained notoriety as a training sight for many physicians both here and abroad.
In 1997 they relocated to Charlotte, North Carolina and opened the first-full service Vein Clinic in the Carolinas. Dr. Mauriello and the Vein Help Clinic has grown in size and reputation, treating patients from not only the North and South Carolina communities, but the entire Southeastern United States. Relocating to Durham was an easy choice. This area is known as a top medical area, the so-called "City of Medicine", so the Vein Help Clinic of the Triangle opened in September 2001 in Durham, NC.
The Vein Help Clinic takes pride in the fact that they specialize only in the diagnosis and treatment of venous disease of the lower extremities. Keeping current with all the latest developments and techniques, the facility is considered a center of excellence in Phlebology. "That's all we do and we do it very well" says the founder John Mauriello, MD.
Dr. John Mauriello
Articles
Appearances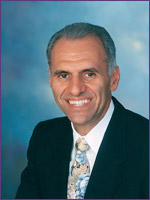 John Mauriello, M.D. received his medical degree in 1974 from the University of Bologna, Italy. The first university in the western world, the University of Bologna was established in 1088, and considered to be among the most prestigious anywhere in the world. Dr. Mauriello did his anesthesia residency at St. Barnabus Medical Center in northern New Jersey. In 1980, he relocated to Winter Park, Florida where he was the Chief of the Anesthesiology Department and spent over 10 years in Winter Park, FL. becoming well accomplished in the field of anesthesiology.
In the mid 1980's, his interest became focused on venous disease. Having studied under two of the early pioneers of injection therapy for varicose veins, Dr. Mauriello opened his first vein clinic in 1986 in Winter Park, FL. Since that time, Dr. Mauriello has devoted his medical career to the advancement in diagnosis and treatment of venous disease.
Through active participation with the American College of Phlebology, Dr. Mauriello has become an international leader and educator in the field of Phlebology. Dr. Mauriello is an active member of the Board of the American College of Phlebology. In 2004, Dr. Mauriello was awarded the title of "Fellow" of the American College of Phlebology, one of only 34 physicians worldwide who currently share this distinction. Presently, Dr. Mauriello also serves as the Chairman of the Awards and Research Committee and on the Ad Hoc Committee for Board Certification for Phlebology.
If described by his patients, Dr. Mauriello is known as kind, compassionate and caring. Due to his many years of experience, Dr. Mauriello knows many different techniques for treating varicose veins. This results in the ability to provide the "right" treatment for any given condition. Typically he's overheard saying, "if this was my mother's leg, the treatment I would recommend is...." And that typifies his mindset when it comes to patients. Provide the best possible care, in a warm friendly environment to obtain the best possible results. The motto of "we see one patient at a time, and have to do the very best we can" is one that truly describes daily activity at the Vein Help Clinic.
In this day and age of big or corporate medicine, Dr. Mauriello instills in his staff this moniker "we build our practice one patient at a time, cause without our patients we are nowhere"
Dr. Mauriello and his wife Pamela live in Durham. He has 2 children and 3 grandchildren who are collectively the light of his life.
Mr. Joseph Zygmunt Jr, RVT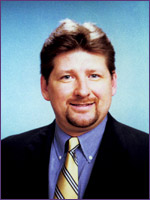 Joseph A. Zygmunt, Jr., RVT received his undergraduate degree from the University of Pennsylvania in 1984. In 1986 he obtained Registered Vascular Technologist (RVT) national credentials. Originally working with Dr. Robert Knight, Joe was instrumental in the pioneering days of ultrasound guided sclerotherapy. Attending his first Phlebology meeting in 1988, followed by an International Union De Phlebologie Conference in 1989, Joe's interest was really sparked for the field of Phlebology. As a consultant during the early 90's, Joe worked with over 30 physicians from the east coast to the mid west teaching ultrasound diagnosis and guidance techniques. Becoming one of the first non-physician members of the North American Society of Phlebology (known today as the ACP) in 1997, he continues to remain an active participant in the American College of Phlebology (ACP).
Through Joe's dedication and commitment to the study of Phlebology and the ACP, he has been instrumental in starting the Allied Health Symposium as well as serving as its co-chair to the program committee for the American College of Phlebology. Subsequent to a proposal co-authored with Tracie Dauplaise RVT, resulting with the inception and formation in 2003 of the Ultrasonography Section of the American College of Phlebology, Joe was elected as the first chairperson to this newly formed section. Being extremely knowledgeable and well respected by many renowned phlebologists, Joe is often an invited speaker on ultrasound and Phlebology topics at regional, national and international medical conferences. Other professional organizations include being a long standing member of the American Registry of Diagnostic Medical Sonographers (ARDMS) and the Society for Vascular Ultrasound (SVU).
Joe met and started working with Dr. John Mauriello in 1990. By 1991, the two joined forced and started the Vein Clinic and Circulation Center in Jacksonville, FL. Both Mauriello and Zygmunt striving for excellence became known as providers of excellent care, and instructors in developing Phlebology techniques. Today, Joe lives and works in North Carolina in a state of the art Phlebology office working along with Dr. Mauriello and Dr. James Altizer. His clinical duties include a comprehensive initial ultrasound mapping evaluation which provides for definitive diagnosis, assisting in EVLT, VNUS Closure, ambulatory phlebectomy and ultrasound guided sclerotherapy procedures, and post surgical ultrasonic evaluations as well as compression and patient teaching responsibilities.
Support Staff
The support staff at the Vein Clinic is comprised of highly-trained health care professionals dedicated to helping patients with venous disease. You will find that they compliment the efforts of our Physicians as well as convey the same warmth, sensitivity, and dedication to provide the best possible care available. This office attitude combined with the latest and most sophisticated medical technology ensures that your visit to the Vein Help Clinics will be as pleasant, painless, and expedient as possible.